Our Pet Sitting Staff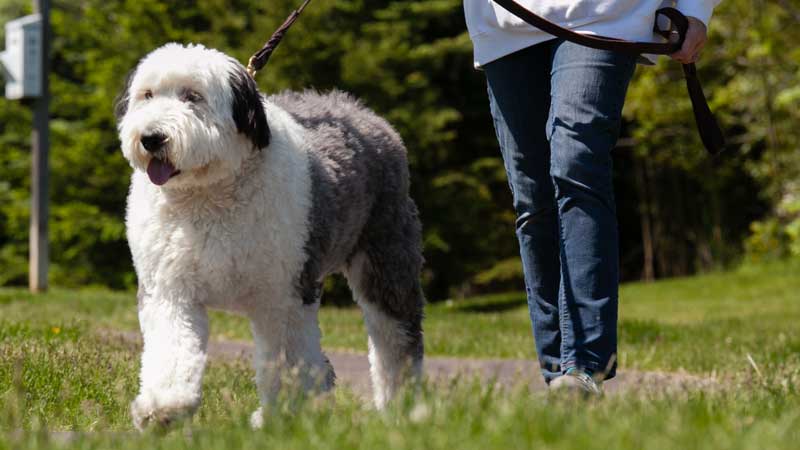 Deb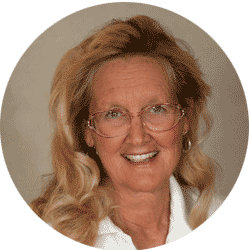 A self-proclaimed "confirmed dog lover", Debbie was born, raised, and continues to be a resident of Bucks County. Deb became a dog groomer right out of high school, and proceeded to work for Fluff and Puff for the next seven years. Once completing her Bachelor's degree at night, Deb began working in the corporate world, and continued in the defense industry for 30 years. She is now back with her first love; caring for animals.
Deb really enjoys the interaction she has with our clients during the Meet and Greet appointments, and says that the highlight of her job is being able to play and care for our four legged clients because they are "smile makers" for her every day.
Deb lives with her husband Randy, and their rescue pets: two cats named Junior and Baby, and a Jack Russell/beagle mix named Zander. In her downtime she enjoys spending time with her family and friends, and going to the Jersey shore.
---
Gillian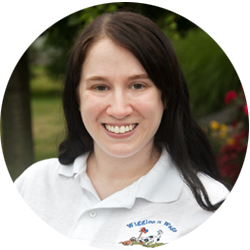 Gillian was raised in Doylestown, and has been around dogs her whole life. While studying English at the University of Pittsburg, her interest in pet therapy was fueled by a program that enabled students to spend time with certified therapy dogs on the campus on a weekly basis.
After graduation, Gillian decided to pursue a career in animal care, which began with Wiggles n Wags. She says that caring for animals and helping other pet owners has been the most fulfilling thing in her life, and has inspired her to go back to school to become a veterinary technician.
Gillian lives in Doylestown with her family and three dogs. Noodles and Maddy are her two rescue dogs, and Princess Peach rounds out the trio. In her spare time, Gillian enjoys her other passions, which include books, pizza, and karaoke.
---
Jayme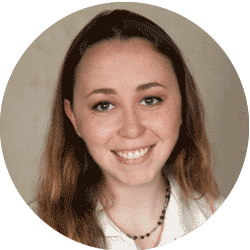 Jayme grew up in the greater Philadelphia area, and is currently studying Linguistics and Urban Studies at Temple University. From an early age, Jayme took care of her neighbors' pets when they were on vacation. She loves looking after animals, and treats them as if they were her own.
When asked to list her favorite parts of being a team member of Wiggles n Wags, Jayme says it is learning about every animal's needs, quickly gaining their trust, and receiving feedback from clients once the job has been completed.
Some of the life skills that Jayme incorporates into her daily work with us include punctuality, a positive attitude, attention to detail, patience, and reliability. She takes great pride in guaranteeing happy pets and spotless homes upon our clients' return.
In her spare time, Jayme loves to play violin, softball, and visit with her two sisters. She is fluent in the French language, and looks forward to learning more languages in the future.
---
Jennifer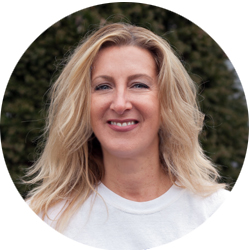 After being raised in Northeast Philadelphia, Jen graduated from Philadelphia University with a BS in Textile Design. Post-graduation, she became a CAD department supervisor, working as a liaison between day and night shift employees. After taking time off to raise a family, Jen returned to the workforce to work part-time with special needs adults, and also began honing her customer service skills while working as a receptionist at a hair salon.
While raising three children at home, Jen opened her heart and doors to animals of all breeds and sizes. Having rescued multiple birds, bunnies, cats and dogs, the family now proudly calls dogs Cupcake and Thumper their own. Jen refers to herself as a "fanatical animal lover!"
Jen says "the communication and trust that is formed through the care of the client's pets" is what she loves most about working at Wiggles n Wags. "The bonds that are created during my visits while caring for the client's fur babies, and the unconditional love they give, is priceless to me!"
---
Nicole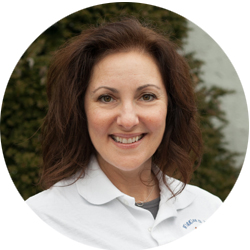 Nicole was born and raised in Delaware, and relocated to Bucks County with her family three years ago. After focusing on a degree in English at the University of Delaware, then working for 14 years as an analyst for JP Morgan, she took a leap of faith and opened her own professional photography business. Many times the families Nicole was working with would ask to bring their beloved pet along to their portrait session. This is when her love of animals truly came to life.
Nicole and Penny formed a friendship after being introduced by a mutual friend and client. She says "Whenever I saw Penny, we would both share animal stories, and pet pictures on our phones. Penny's love of animals and people is so contagious; who wouldn't want to work with her!" In addition to providing pet care services, Nicole is now also providing professional pet and family portraits to our clients, and assisting us with social media projects, and helping us grow our company.
---
Robin G.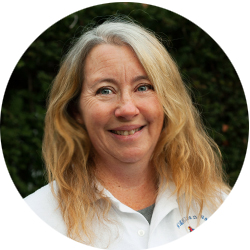 Born in Missouri and raised in Doylestown, Robin has had a life-long love of animals, stating that she has owned just about every type of pet imaginable.
Robin graduated from Delaware Valley University, and holds a Bachelor of Science in Animal Husbandry. Besides working as a horse farm manager and dog obedience and agility trainer, Robin also worked as a Vet Tech prior to starting a family, and currently splits her time between working as a Personal Care Assistant for the CBSD TOPPS program and working for Wiggles n Wags.
When asked what she loves the most about working for Wiggles n Wags, Robin says it's being there to give our client's pets love and attention while the owners are away. "It makes it easier on the pets to be able to stay in their own familiar surroundings, and stay on their regular routines, especially while they are missing their family."
Robin and her family currently live on a little farm in Pipersville with their 3 horses, 8 chickens, 5 dogs, 1 cat, 1 parakeet, 1 snake, and has multiple fish tanks.
---
Sal
Sal was born and raised in New Jersey, and currently resides in Philadelphia. She is a graduate from Temple University with a bachelor's degree in Recreational Therapy. Sal has worked with special needs children in a school setting, in the healthcare industry with adults suffering with dementia and Alzheimer's in nursing homes, and is also a certified personal trainer.
Sal says that working for Wiggles n Wags is a refreshing change of direction for her. With a love and caring nature for people and animals, Sal always provides customer service with a positive attitude. During her downtime, Sal enjoys the outdoors, meditation, aromatherapy, and reading.
---