Owner's Biography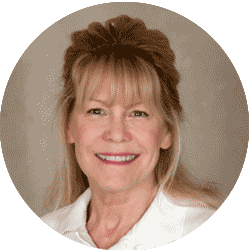 From a very young age, animals have been a huge part of my life; the part that has always given me the most joy and pleasure. Reflecting back now, it is easy to see that the formation of Wiggles n Wags Pet Services has been a creation in motion for me since I was a child.
I worked in the corporate world for 17 years with a focus on customer service, then transitioned over to veterinary care, working at multiple veterinary hospitals. While working at these hospitals and vet offices, I saw first-hand that there was a gap in home pet care services in our community. There were so many owners that had to work long hours, needed to travel for work, and those that needed a helping hand to enable them to take a family vacation without having to board their beloved pet. The heartache and guilt that tends to come with leaving pets behind for long periods of time, or the thought of kenneling them can be unbearable. In my heart I knew that I was meant to devote my time to these pets and their owners. My love and compassion for all pets is what lead me down this path.
Over the years with my own pets, I have always noticed that a truly happy, healthy and loved pet will happily greet you with wiggles and wags – hence, Wiggles n Wags Pet Services, LLC. was born!
Since then, Wiggles n Wags has grown into a team of dedicated, devoted and loving pet sitters who share the same kind of love and compassion for animals that I have. We all feel a special happiness and calmness when in the company of animals. What could be better than spending time loving and receiving their unconditional love and trust in return?
Wiggles n Wags believes in giving back to the community that we are a part of. We often participate in sponsoring community events and organizations such as dog parks, children's athletic groups etc. We also pride ourselves in making donations to animal rescues, shelters and medical organizations for the benefit of fighting animal diseases. Wiggles n Wags has also partnered with Sam's Hope, sponsoring a yearly fundraiser to benefit the cause.
We pride ourselves in providing you with "superior pet care and excellent customer service". The knowledge that comes with being pet owners, along with an enormous amount of love, we believe we can give you and your pet(s) the kind of attention and care that both you and they deserve.
Penny L. Lyons
Owner/CEO