Why Choose Us
We are a professional and successful pet care business established in 2011 with a team who is dedicated to you and your pets. Our goal is to provide superior pet care and excellent customer service, to positively enhance the busy lives of our clients. We aim to create peace of mind by ensuring that all pets are being cared for with exceptional and individualized attention that they deserve, in the comfort of their own home. We are certified in animal CPR and First Aid through PetTech, experience with medication administration and providing post-operative care.
Core Services
With multiple care options to choose from, all of our services focus around providing your pet with the exceptional and individualized attention that they deserve, in the comfort of their own home, while you are away. Please reach out to set up a complimentary Meet and Greet consultation so we can begin caring for your pet. We look forward to working with you!
Service Area
Buckingham, Chalfont, Colmar, Doylestown, Furlong, Hatfield, Horsham, Jamison, Lansdale, Line Lexington, Montgomery Township, New Britain, North Wales, Warminster, Warrington.
Are you living outside our service area?  No worries!  Please reach out to us for availability.  We look forward to hearing from you!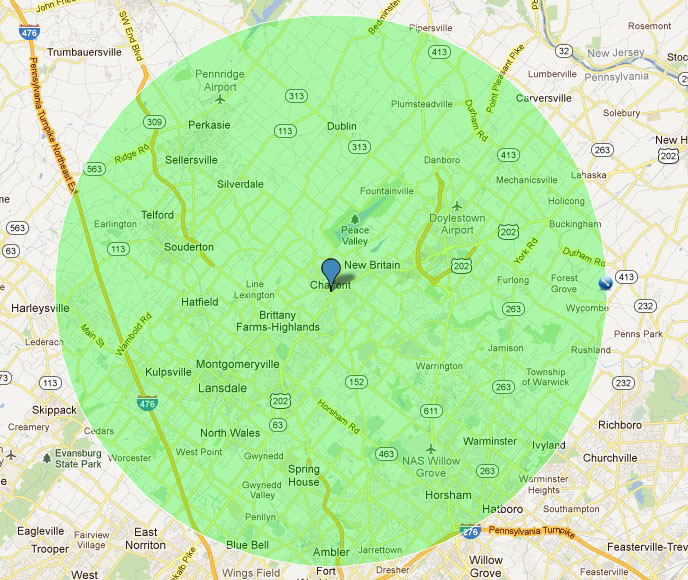 Community
Wiggles n Wags is an organization passionate about giving back to the community as much as possible. We are committed to supporting both human causes as well as causes supporting our furry friends. We have established a partnership with Sam's Hope which supports both our commitments, human and furry and we are/have supported dog parks, animal medical support organizations, local rescues as well as local community sports teams. We will continue to provide to our community as much as possible and are always looking for new ways to do so.
Testimonials
What our clients are saying
Penny is consistent, dedicated and passionate, enthusiastic, cheerful, and a pleasure to work with. She has incredible creative energies, and a refreshing idealism tempered only enough ...
read more
Ida M., MD,
It is with great pleasure that we recommend Penny Lyons and her Wiggles n Wags Pet Services. Shortly after adopting our cat Sparky two years ago, we were planning to ...
read more
Jim and Donna D.,
Extremely creative when it comes to "entertaining" our puppy, by finding fun and creative ways to keep her mind active while encouraging her to learn. We receive a progress report each day... read more
Sharon and John D.,
Drop Us a Line
Feel free to say hello! We'll respond as soon as possible.