Partners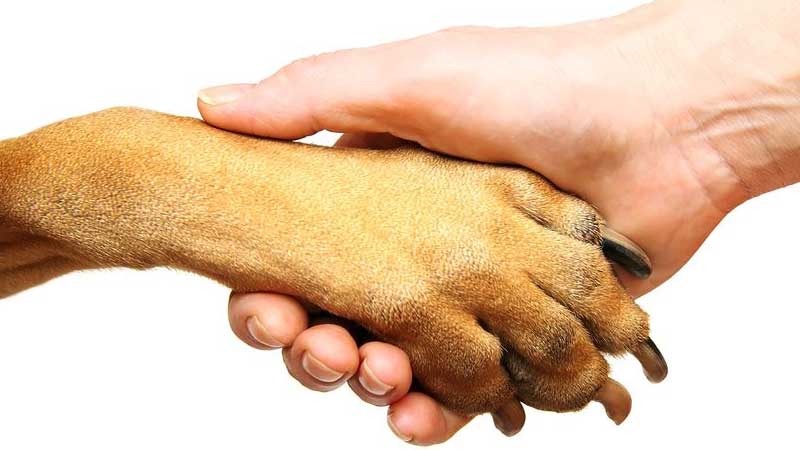 Sam's Hope
Millions of dogs and cats are surrendered to shelters or abandoned each year in the United States.  Many of these pets are cared for by Senior Citizens and the home-bound.  One large reason for surrender is due to the owner's financial inability to care for their pets. Sam's Hope is dedicated to stopping this heartbreaking cycle, and help "Keep Pets and Their Families Together," for the benefit of both the pet and the pet owner.
We at Wiggles n Wags fully believe in Sam's Hope, and have proudly worked to donate, sponsor, and support their cause for three years (and counting!)
To date, Sam's Hope has:
Distributed 125,000+ lbs. of pet food
 Fed 6,500+ pets
Awarded 125 Veterinary Care grants
Helped 125 Pets of the homebound elderly receive home-delivered food & supplies
Saved countless lives since July 2013
Please visit our page on their website to see how you can help us continue to help our community, and for more information on this wonderful organization!
---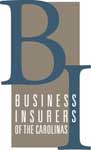 Business Insurers of the Carolinas
Offering specialized coverage for Pet Sitters, they have been writing General Liability Insurance for pet sitters via their association programs since 1992, offering the broadest coverage in the industry for the pets and property. This includes care in a client's home and in transit. Pets from Aardvarks to Zebras (but mostly cats and dogs) are covered, and every pet in between.
---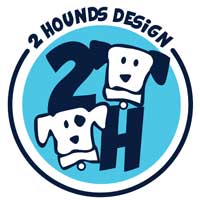 2 Hounds Design
2 Hounds Design was created and launched in 2003 as an outlet for creative energy. What started out as a way to create something special for the owners two greyhounds turned into a passion. Each harness design is made with premium hardware, high quality fabrics, and all are available lined with a super soft cuddle satin lining.
Not only does this company provide excellent products, they also provide an amazing amount of support to their local community (people and canine alike!) Here are a few highlights:
Reemploying some of their local textile workers whose positions were transferred overseas
Donating products for fundraisers
Hosted several programs in which a percentage of profits from a particular collar collection were given to groups
Hosting auctions to help raise money for adoption groups
In the almost 10 years in business, they have helped raise more than $500,000 for adoption groups all over the world.
We at Wiggles n Wags love the No Pull Freedom Harness from 2 Hounds Design. No more pulling or yanking, and it keeps you and your pet safe. There is even an Optional Training Leash that allows you to connect to the front and back of the harness simultaneously, or you can use the training leash to connect to the harness and a collar at the same time, providing additional control points.
Please follow this link to find out more about the harness, their line of adorable collars, and the company itself. We truly love them!
---
DOGGIE WALK BAGS
Wiggles n Wags is happy to provide our clients with these bags at a discounted rate, so please ask us for samples and find out why we love them so much! They are the only bags we use and trust. Give us a call to order!
Doggie Walk Bags, Inc. is the original blue bag for picking up after your dog! With 25 years of creating the ideal bag for dog nuisance pick-up, they work to help keep communities cleaner worldwide.
These wonderful bags have a special additive making them 100% degradable and are also made with post-consumer recycled materials, giving plastic a second life. Additionally, each reasonably priced bag uses Odor Neutralization technology to mask offensive odors. They have easy tie handles to close and knot the bag for a tight seal, and opaque colors so no one can see what is in the bag.
By supporting this family owned and operated business, we help them employ developmentally challenged students and young adult through vocational training programs. These programs strive to give developmentally disabled students the chance to experience the satisfaction that comes from participating in jobs & job training experiences that can lead to greater independence.
The Doggie Walk Bag company is proud to support those who are committed to promoting community pride and pet acceptance. They happily donate products to hundreds of special events each year, and are very active in numerous events including:
 Parades
Adoption clinics
Dog jogs
Therapy dog sponsorships
Special breed events
Veterinarian hospitals
Care facilities.
Doggie Walk Bags is trying to help keep the environment cleaner, one dog at a time. Please click here to visit their website, and to find out more information.
---
NICOLE GOSS PHOTOGRAPHY
Located in Doylestown, Nicole Goss is the exclusive photographer for Wiggles n Wags!
With over 11 years of experience, Nicole's approach has always been about putting personal connections first, and providing amazing customer service. Connecting with subjects on a deeper level allows for a more high-touch, personalized approach with photography, that allows her to bring the best out of everyone in front of her camera. Sharing these aligned values is exactly why we have partnered with Nicole Goss Photography, as we also put our clients first in everything we do!
We are thrilled to share that Nicole Goss Photography will soon be providing our clients with professional pet portraits! Please stay tuned for the official announcement coming in the next few weeks. In the meantime, please visit her website to see her portfolio.
---
AMY'S EXPRESSIONS
Amy Sieberer has been drawing portraits for 30 years, and says that the mystery of the human image, and those of beloved animals, still continues to amaze her.  She attended the Tyler School of Art to focus on developing her ability to capture her subjects in two dimensions.  Though she strives for a rough form of realism, she also incorporates a look of hand-crafted individuality to her artwork.
By constantly striving to find "the spirit behind the face" in the portraits she creates, developing a personal relationship with her clients is very important to Amy, and developing a connection to her subjects is paramount.
By using your photographs, Amy creates a graphite pencil portrait.  Each portrait is then mounted on foam core in a white, acid free mat, and sealed in a clear archival acetate envelope.  All of Amy's graphite portraits are custom made and hand drawn, which is what makes them both personalized and unique. Amy is also able to create a combined portrait based on separate photographs to bring multiple pets and people together into one group portrait for you.
Wiggles n Wags cannot say enough about Amy's beautiful work!  Please visit Amy's Expressions for additional information, and for portrait commissions.  215.362.7087 | alsieberer@hotmail.com